Register
Welcome to Keepin' It Real!
Teens and their parents are invited to be a part of the most exciting youth event this year… Keepin' It Real! Keepin' It Real! Youth Summit in partnership with Las Llaves del  Éxito will be held in Dallas, TX on October 29, 2016 at Mountain View College located at 4849 W. Illinois Ave. The event is free and open to the public.
This year we are partnering with Las Llaves del Éxito to bring you more for teens and their parents.
"Las Llaves del Éxito" ("The Keys to Success") is a special program offered by the Dallas County Community College District that consists of two one-day events held each year in the fall and spring. The program is designed to give students and their parents the key to their success: information about how to navigate the system so they can attend a college or university.
Who Should Attend?
Students in grades six through 12 and their parents!
Approximately 1,000 participants usually attend Las Llaves each event!
Why Should I Attend?
Each Las Llaves event features information sessions in English and Spanish, including special parent workshops.
Topics include:
planning for college
paying for college/financial aid
applying for college
immigration
and more!
College representatives, admissions specialists and financial aid advisors participate to help you get the information you want and need.
This event will be a fun, exciting, educational and motivational conference parents and teens shouldn't miss.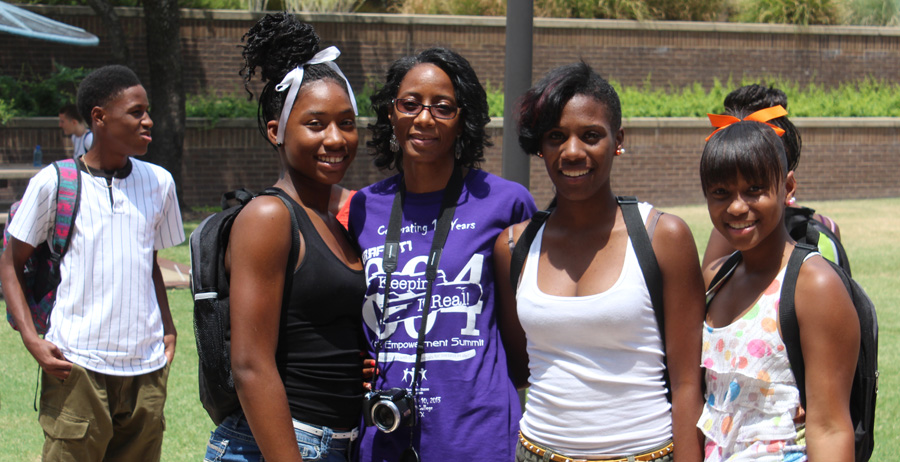 Click below to register:
INDIVIDUAL
GROUPS
(Group registration is for groups of 10 or more only! Please do not use group registration unless you have 10 or more students who you know for sure will attend summit.)